One Stop Kitchen and Bathroom remodeling,
now in 5 Locations
Kitchen Remodeling
You do a lot more in your kitchen than just prepare, consume, and store food. It's often a place for your family and friends to gather together and make memories.
Bathroom Remodeling
Remodeling your bathroom is one of the most economical ways to upgrade your home. The bathroom is easy to overlook, but as part of your daily life, it helps set the style and tone of the rest of your home.
Basement Remodeling
Remodeling your basement can seem like a daunting and disruptive project, but at VKB, we strive to treat you and your home with the utmost respect.
Countertops
Of all of the elements of a stylish, cozy kitchen, countertops are one of the first to draw your guests' attention.
Flooring
VKB Kitchen & Bath is the #1 source for commercial and residential flooring in the Fairfax, Herndon, and Leesburg areas.
Decking
The outside of your home can be just as important as the inside. What better place to spend a warm, Maryland summer evening than on a new, visually striking custom wood deck?
Kitchen Cabinets
Kitchen Countertops
Kitchen Flooring
All Kitchen Accessories
Kitchen design has evolved tremendously in the last decade, always moving towards better functionality and clever, inspired detail. The number one element we see in reinvented kitchen concepts is the island. Islands can be a great spot for conversation and sharing meals, but can be highly practical too – many include cooktops, a sink, or even a dishwasher. Whatever your dream kitchen looks like, we understand how important getting the details right is to you and your family.
Bathroom Cabinets
Bathroom Countertops
Bathroom Sink
Bathroom Flooring
Where do you begin when remodeling your bathroom? Our expert bathroom designers can introduce you to the newest concepts and products in bathroom design. From there, we will help make sure your needs and ideas are manifest in a remodeling plan that will optimize the use of your space and ensure a refined functionality. From cabinet and vessel choices to tile, faucets, and color schemes, our team will help bring your vision to life while ensuring your project's blueprint is realistic and workable.
Regardless of the size of your basement or what you're seeking in its overhaul, VKB can help make your ideas reality. We strive to provide reasonable rates, courteous and professional service, and innovative experience that helps identify problems before they crop up. We ensure our work is up to code, and that it proceeds smoothly so you can put your mind at ease knowing we'll get things right – the first time around.
Countertop Edging
100+ Color Options
Custom Design Countertops
While there are many materials to choose from, granite is by far the best option on the market. Even if you are on a limited budget, there is a style that will work for you. Not only are granite countertops simple to install, they also come in a broad range of colors, styles, and designs to ensure that the finished product matches perfectly with your kitchen vision.
Tile Flooring
Hardwood Flooring
Carpet Flooring
Whether you're looking for laminate or vinyl flooring, hardwood, tile or carpet, we have everything you want to create the perfect look for your home. From a wide selection of rugs to accessories like wall base and underfloor heating, you'll find customizable solutions to all your flooring needs at VKB.
Deck
Garage
Family Room/Sunroom
Bedroom
Adding more space to your home gives you the room you need without going through the stress of moving into a new house. Room additions are the perfect solution for growing families, couples desiring a second story retreat, or for those looking to attach a new kitchen, home office, or fitness room to their existing floor plan.
Award Winning Remodeler
Near You
Redesigning a home without any hassle with our smooth remodeling process is our specialty at VKB Kitchen & Bath. It is our pledge to provide only the best for every aspect of the project & we guarantee complete satisfaction of our valuable customers. For our kitchen & bathroom remodeling services, we are a solid and substantial one-stop-shop provider of granite, marble, tile, and cabinets. From the beginning of the process & until the end, we will communicate with you on every change we make & everything will be done with your approval. Whether you are looking for a remodeling company that can do partial renovation projects or full-scale kitchen & bathroom renovations, our award-winning designers in our showroom in Columbia will take care of it all.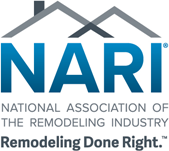 Welcome to
VKB Kitchen & Bath
"From Inspiration to Installation"
"With experience in every aspect of the Home remodeling Services, we guarantee satisfaction to our valued customers."
"Your kitchen is more than a place to prepare dinner – it's a special room in which traditions are passed down and guests are entertained. Whether you're looking for a complete redo or a simple change of countertops or cabinets, we've got you covered."
We hired VKB to remodel our master bathroom, we liked the designer Calvin's design, worked well with the project manager Will. It's a pleasant experience to work with them.
Devorah Drebin
2023-08-14
VKB guided us through from design to completion of the project! We had such a great experience with our bathroom we used them for the kitchen as well. Both turned out beautiful and functional. Salome designed our dream bathroom and kitchen and was so great to work with. She is so good at what she does and somehow kept the design process fun! Erkay was an amazing project manager and was responsive and great to work with. We are so happy we chose VKB!
Very professional, detail oriented and efficient! While VKB wasn't the lowest cost option, we chose them because we wanted to work with a solid firm that has strong references. We are not disappointed! Will (project manager), Salome (interior designer), and Jose (crew leader) took personal interest in ensuring our satisfaction. The full kitchen and bathroom remodel was completed in about 4 weeks with minimal disruption to our household activities. The crew was respectful, accommodating, always on time and professional. Great overall experience.
Here's the most important thing and why they deserve five stars: the quality of the work is phenomenal and the price is quite reasonable. We got 5 bids for our garage-to-bedroom+bath remodel. They were in about the middle of the pack. We were sold by other reviews (like this one) and by Calvin who worked with us on the design of the space and was a pleasure to work with. He took the design task seriously and offered smart amendments to our own plans, but he was also flexible through the process. The construction crew led by Erkay and Saul (and one other guy who I never got the name of - sorry) was always friendly and responsive. Most importantly for something I'm going to be living with for years - the work is impeccable. I can't believe they turned our crummy old garage into this beautiful new bedroom and bath. The only downside that's worth mentioning is timeline. The project dragged on for a lot longer than was originally estimated. Yes, the permits took time, but it was more than permit delays. That said - and the reason why I believe they still deserve 5 stars - it is my understanding from talking to others who have done major renovations is that this is pretty typical. So I'd just recommend getting a clear timeline with lots of intermediate steps for your project. This issue will not prevent me from going back to VKB in the future - I wouldn't hesitate to hire them for our next project.
A huge Thank You to the amazing team at VKB for our beautiful kitchen renovation. Jeannie was our design expert who guided us in choosing only the best cabinets, pantry, countertop, backsplash, sink... We met several times until it was a perfect plan for our kitchen. Adam was our excellent project manager who explained everything in precise detail and answered any questions we had.He stopped by each day to make sure everything was on schedule and moving forward. The crew led by Saul and Marco were hard workers and very meticulous about installing everything just perfectly. The crew were always punctual and worked very long days. It was truly an incredible team effort!!!!! Everyone was very knowledgeable, professional,friendly, and a pleasure to work with. Our renovation was finished ahead of schedule which was an added bonus. We LOVE our kitchen!!! Barbara and Jeff Packer
NB Aiken (Broomie)
2023-07-29
So happy with the job VKB did with our kitchen, from design with Nadia to construction with Adam. We've even recommended the company to our son/ and daughter in law for their kitchen remodel. Everyone was very attentive and most willing to accommodate our wishes, totally pleased!
We are very pleased with our bathroom remodels. We had 2 bathrooms remodeled at the same time. Calvin, the designer, met with us in our home and truly listened to what we wanted/needed. He offered the suggestion of having one door and two drawers on each side of our double vanity. We weren't sure about this but we took his suggestion and are glad we did. Having the drawers has eliminated the stuff we used to keep out on the sink. He also suggested an exhaust fan with a uv light and we are happy with this decision as well. Suggesting shower doors that open from either end truly met our needs. Marvin and his team were amazing. Very professional and polite. They were very detailed oriented and offered suggestions based upon their experiences. We wanted a niche in one of the showers and the crew realized it couldn't be done and they took the time to explain why it shouldn't be done and offered alternative solutions. They arrived when they said they would and worked long hard hours and got the job finished ahead of schedule; and, for that we were thankful. The crew did a great job. Will the project manager checked in, in person or via text frequently. He was available to answer questions or drop in whenever we or the crew needed him. In our opinion, one area that could use some help was trash pickup, more often would have been nice. Overall we had an excellent experience and wouldn't hesitate to use VBK Kitchen & Bath again. In fact, we have recommended them to friends and family.
We worked with VKB for our remodeling project and we were very happy with the result. Our designer Victoria was very thorough and professional and took time to address our concerns and helped us to design a great plan. Adam, our project manager, was always available and explained everything with details and passion. He paid extra attention to details and made sure the project was done to our satisfaction and with high quality. Walter led a great team to complete the project on schedule and with high quality. We will definitely work with VKB for our future projects.
Excellent team to work with from start to finish. Erkay and Wilson were professional, responsive and timely. We truly appreciated their care for our project and are so thrilled with our beautiful new kitchen! Thank you!!
"The workers were punctual, courteous, and hard-working "
They started and finished the project when they said they would. They were punctual, courteous, and hard-working, sometimes staying until the evening to meet work deadlines as needed. VKB kitchen and bath was easy to communicate with, and always aimed to please. We trust VKB completely, and wouldn't hesitate to recommend their team to any would-be remodelers.