Picking the perfect color of granite countertops is not always an easy task. While the beauty of granite lies in its diverse range of colors and textures, having so many choices can make picking just one color an enormous project! Trying to decide which color best fits your personality, kitchen functionality and taste isn't always as simple as what it seems.
The great news is that no matter what color you go with in the end, granite countertops bring a sleek sophistication and undeniable durability to your surfaces. Easy to clean and maintaining their vibrant shine well into the future, the color of your granite is easy to work with and design around as well.
If you've taken the final decisive leap and gone with a green tone for your granite countertops, there are a number of design options out there that result in an amazingly stylish overall look. Green granite provides a flexibility to combine well with light and dark tones, making it a very versatile color to work with! Here are just a few design schemes that make green granite work perfectly.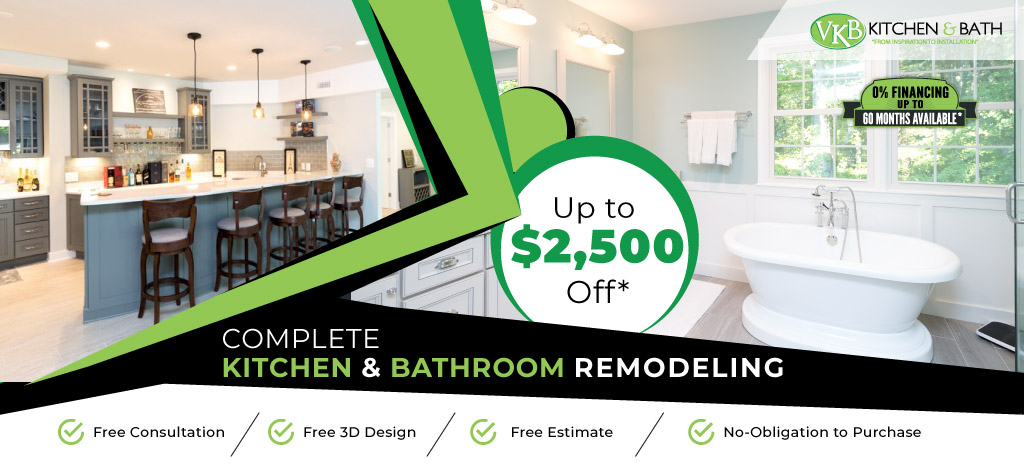 For a warm, earthy look, combine green granite countertops with dark wood for a dramatic finish
Green granite countertops can be a perfect match if your kitchen design aims for a warm, earthy look. Just be aware that green granite countertops aren't going to appear to be a single hue, especially if your kitchen hosts a variety of lighting fixtures. Flecked with other colors and swirling with undertones, each slab of green granite is unique and slightly different. When seen under different types of lighting, green granite can appear to be a different shade entirely. Paired with dark wood cabinets and a dark kitchen island base, green can look extremely "homey."  If you manage to get your green granite paired with the right accent pieces, the final product could nearly give off the feeling of walking into an Irish pub! Feel free to take the extra step and hang up some authentic Irish pub pieces like prayer boards, lyrics or Guinness ads to complete the scene and give your design a themed kick.
Seriously consider the idea of stonework—green granite is the perfect complimentary feature
Green granite countertops tend to work really well with kitchen designs that incorporate a significant amount of stonework. Combining green granite and stonework lends itself to an Irish feel that can give your kitchen design a cultural flair that makes it extremely unique. Similar to the earth tone feel, green granite and stone are atmospherically complimentary in creating a cozy kitchen design. Whether your kitchen has stone archways or incorporates stone as the base to a central island, pairing it up with green granite countertops brings out the best colors in both features. Similarly, green granite on your primary kitchen countertops can look great lined up with a stone-based backsplash.
Green can work as a standout piece if paired with lighter toned cabinets and other primary features
If you're planning on using an overall lighter design, green granite countertops are still a more than viable option. In fact, when paired up with light cabinets and accent pieces, green granite tends to work well as a visual focal point in the kitchen. A darker surface surrounded by lighter walls can draw attention to the center of the room, making your green granite countertops the perfect place to display those kitchen items you want to share with family and friends. Keeping the focal point of the design squarely on your countertops also gives you some creative space to try bold accent pieces on the walls for balance.
Green granite could be worked into a rustic design look with distressed furniture and cabinets for a vintage feel
Green granite countertops are also a successful addition to your kitchen design if you're aiming for a more vintage feel. When matched up with distressed cabinets and furniture, green granite countertops tend to pull lighter tones forward and give off a softer appearance. This is a great way to incorporate some of your favorite passed down kitchen items such as old tea kettles or utensils to complete the vintage appeal.
Combined as an island surface with other granite countertops, green granite creates a fun color effect
Not only do granite countertops seem to change in color as they pull from and reflect off of other color tones in your kitchen décor, but they can also change when placed near one another. Using green granite countertops as your kitchen island surface can look stunning in contrast to the rest of the countertops being covered in lighter tones. Together, your surfaces will create a visual color balance that sets the tone for your kitchen design. Under just the right lighting, you'll be able to create a nearly glowing atmosphere-perfect for hosting a party in your granite covered kitchen!