It's crucial to know about the cost of kitchen remodeling in Odenton before you begin the process. A properly remodeled kitchen can significantly improve the resale value of a house. 
Thus, kitchen remodeling is a popular prospect for many homeowners. However, it is also an expensive project. According to experts at Harvard, most homeowners spend an average of $12,361 on a kitchen remodel. Nevertheless, more upscale kitchen remodels in Odenton can cost you up to $50,000 as well.
Much of this price depends on the scale of the project and your own requirements and preferences. You need to have a good idea of the factors which affect the cost of kitchen remodeling in Odenton. 
The Cost of Kitchen Remodels by Scale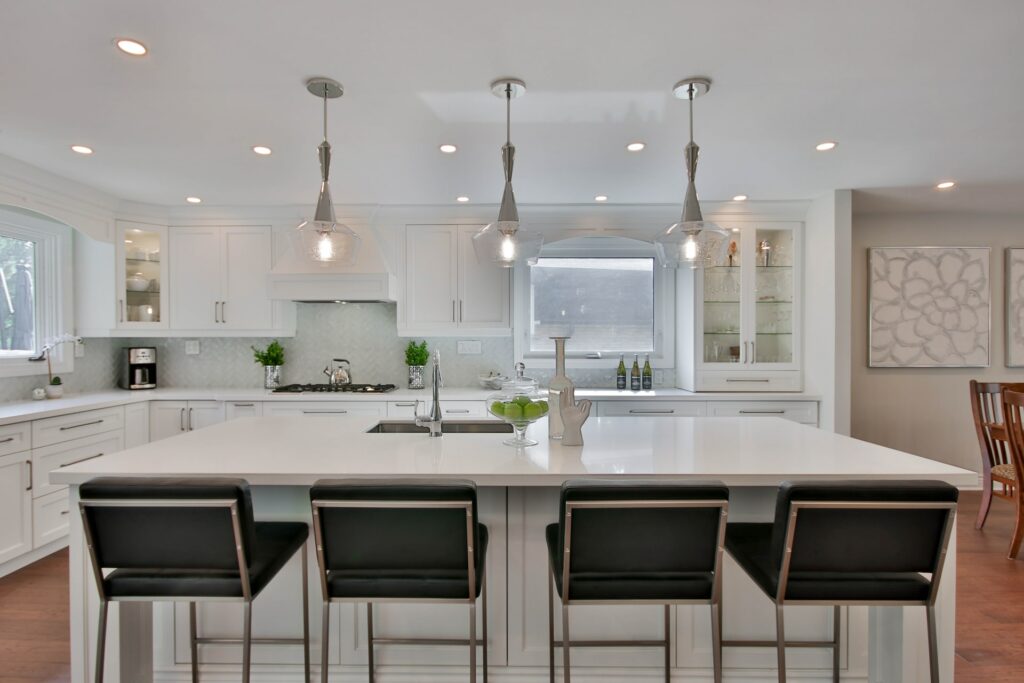 When it comes to the cost of kitchen remodeling in Odenton, the most crucial factor is the scale of the kitchen remodel. That largely determines the budget you will have to put together for your project. Let us now take a look at the details of kitchen remodels by their scale.
1. Minor Kitchen Remodel
A minor or a small kitchen remodeling cost you around $10,000 to $15,000. It mostly involves altering the most dated elements of your kitchen without any significant demolition. For example, you could just replace the kitchen backsplash and hardware. If you wish, you can get a few new appliances as well. Other tips for saving money are:
Go for a DIY approach when painting kitchen cabinets. It could save you around $200 to $900.

Buy more economical countertops like butcher block and Formica. They cost only around $75 to $150 per square foot.

Choose affordable tiling material, such as white subway tile.
2. Mid-Scale Kitchen Remodel
A mid-scale kitchen remodel is a good option for homeowners who can afford a larger budget. It generally costs about $15,000 to $30,000. You should consider retaining your kitchen layout in order to save on plumbing and electrical costs.
Instead of buying new cabinets, you can reface your existing ones for around $4,000 to $9,500. Similarly, you can save hundreds of dollars by going for economically priced hardware. For instance, GlideRite 10-pack stainless steel pulls cost only $28.47 apiece.
If your budget allows, you can invest in high-quality kitchen countertop materials like quartz and granite. They will cost you around $2,000 to $4,500, including installation charges. You can also consider going for a kitchen island. It can cost you about $800 to $20,000. These are some of the essential factors influencing the cost of kitchen remodeling in Odenton.
3. Major Kitchen Remodel
Major kitchen remodels give higher-end houses a significant advantage over their competitors. Thus, they contribute significantly to the cost of kitchen remodeling in Odenton. They usually involve significant structural alterations like demolishing or moving walls and adjusting electrical and plumbing lines.
Superior designs effectively combine luxury elements with more economical ones. You can try saving money on lighting fixtures, faucets, and hardware. Instead, splurge on high-quality countertops, cabinets, and flooring.
You can also consider adding a walk-in pantry – one of the most popular kitchen features among buyers. On average, it can cost you around $1,000 to $6,500.
How to Plan Your Budget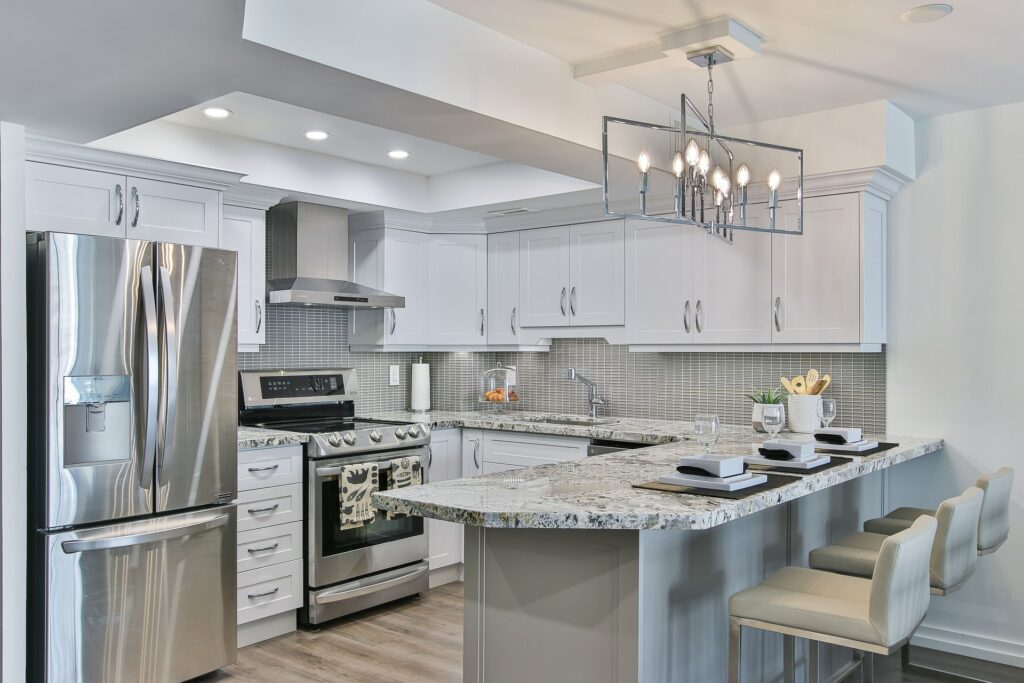 When considering the cost of kitchen remodeling in Odenton, remember that every remodel budget is unique to one's home and financial status. Experts agree that you should ideally spend between 5% to 15% of your home's value on your kitchen remodel.
Make sure you allocate an apt portion of your budget to every part of your kitchen. Also, make sure you keep aside 15% to 20% of your account for unexpected expenses.