A bathroom remodeling project is one of the most important home improvement projects that you can undertake. A bathroom remodel is a mix of the latest remodel trends, planning, and budgeting. Before you begin the process, you need to know about the top trends in bathroom remodeling in Ellicott City. 
Both homeowners and designers give importance to innovative designs and elements which improve the bathroom's functionality. A renovated bathroom, apart from adding to your home's aesthetics, also enhances its resale value. 
1. Entertainment Facilities
We will begin with one of the top trends in bathroom remodeling in Ellicott City. Yes, elements of pure entertainment have become quite common in contemporary bathrooms. These include miniature coolers and LED televisions, among other items.
Some people also like installing cleverly designed flat screens behind the bathroom mirror. Unless you turn them on, they are virtually unnoticeable. Instead of simply idling in the tub, you can have a relaxing time with these in your bathroom.
2. Superior Storage Facilities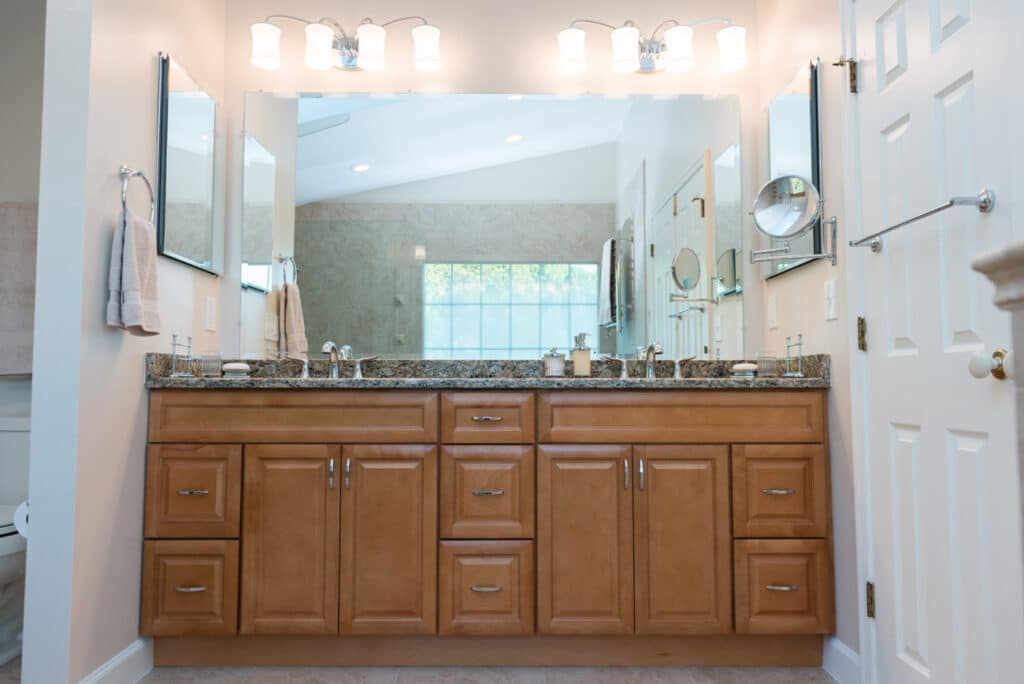 In every bathroom, storage has a vital role to play. Thus, better storage solutions have been among the top trends in bathroom remodeling in Ellicott City. In this case, most designers lean towards smaller drawers with dividers instead of larger, deeper ones.
Apart from this, there is a new item that has recently been gaining much popularity. It is a 6×6×30 inch cube that allows you to store most bathroom accessories. Apart from this, many people like having stock vanity or medicine cabinets for their bathroom storage solutions.
3. Grab Bars
Several disastrous accidents take place when people skid in the bathroom. Grab bars are hand bars installed in showers and over tubs, designed to stop people from falling while using them. They aid in making your bathroom a much safer place and are among the more affordable bathroom updates.
Today, they are among the top trends in bathroom remodeling in Ellicott City due to their functionality. Several designers have gone further and improvised grab bars that resemble jewelry.
4. Electric Floor Heating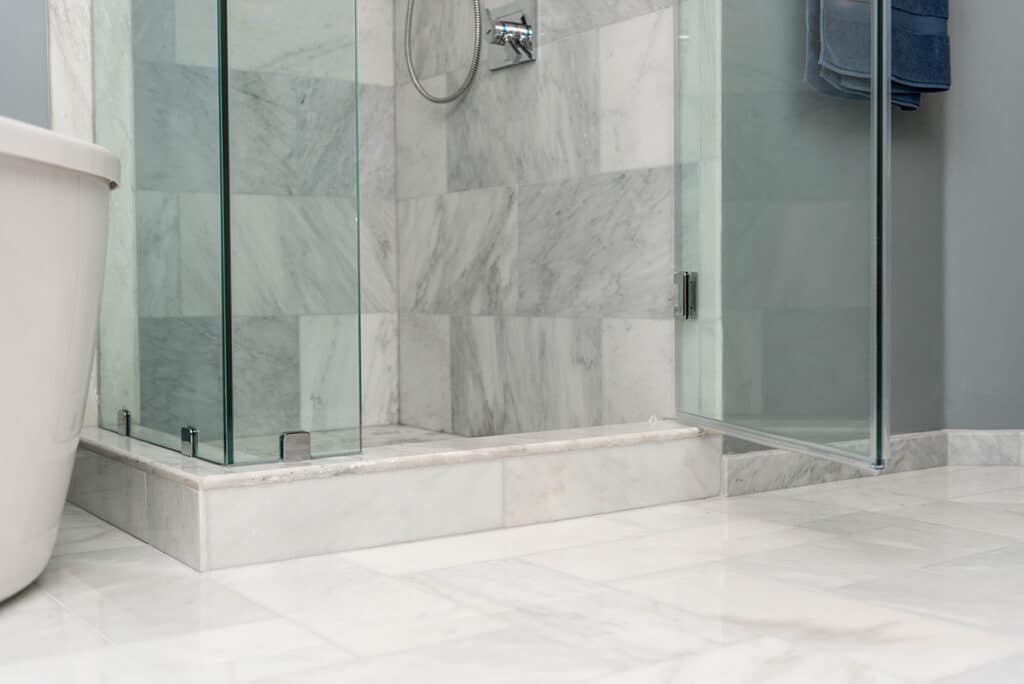 Many homeowners get a special mesh installed under their bathroom flooring tiles and get it connected to a thermostat on the wall. Other people install electric heat-mat systems like Step Warmfloor under the floors and walls of showers.
These items serve as efficient heating arrangements under the bathroom floor. Moreover, they provide a lot of comfort during the winter season, for just a few hundred dollars. As a result, they have been featured prominently among the top trends in bathroom remodeling.
5. High-Quality Tiles
In recent times, linoleum and glazed tiles have become mostly obsolete. However, you do not need to invest in costly marble flooring to add that touch of royalty to your bathroom design and will last for years.
Porcelain tiles and stone have earned a reliable place among the top trends in bathroom remodeling in Ellicott City. According to homeowners, that is because of the welcome feeling of warmth they provide. Glass tiles have been rising in popularity among customers.
6. Privacy First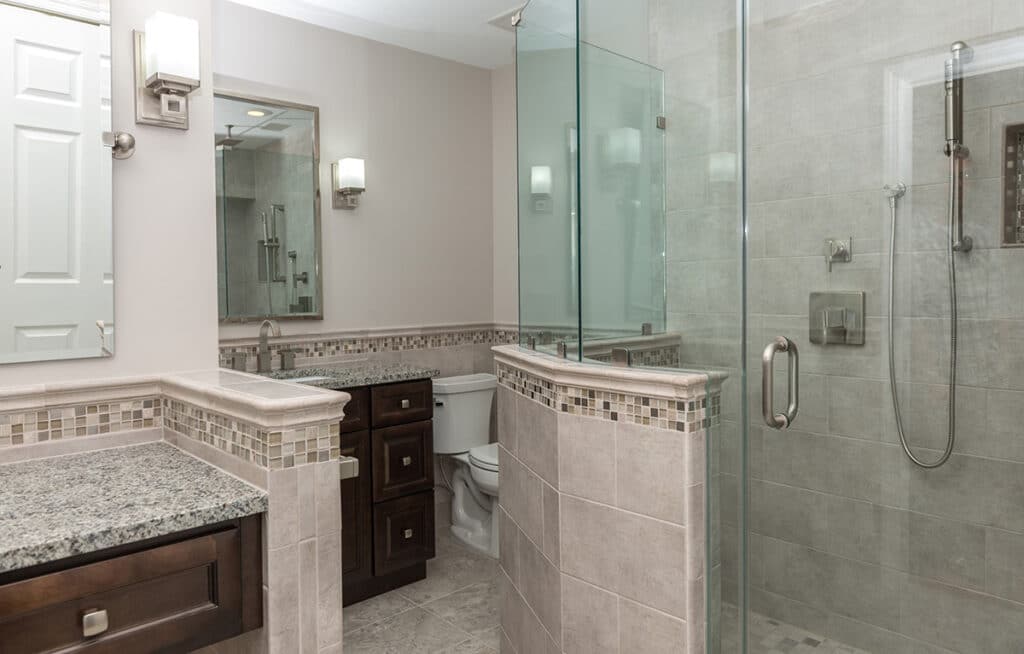 The bathroom is one of the most personal spaces in one's home. Thus, privacy has been getting due importance among homeowners.
Some homeowners simply move their toilet seat into a more inconspicuous spot in the bathroom. It is not a particularly expensive process, but it can be inconvenient. 
Consequently, more and more people are separating their toilets from the rest of the bathroom using a privacy wall. Others choose to install a private room in their master bath's toilet.