Dozens of parameters come into play when evaluating the cost of kitchen remodeling in Columbia. The list includes materials, dimensions of the kitchen, appliances, cabinets, labor, and other miscellaneous expenses.
A minor kitchen remodel can easily cost close to $20,000. Increase the scope of the work, and the bill can climb up to $50,000.  Kitchen remodeling is a significant investment that will increase the resale value of your home. 
Kitchen Remodel Cost According to Scale
If you want to plan a budget for your kitchen remodeling in Columbia, the first thing to consider is the scale of the remodeling project. 
Here's the breakdown of the cost of kitchen remodeling in Columbia according to the scale to have a better idea.
Minor Kitchen Remodel Cost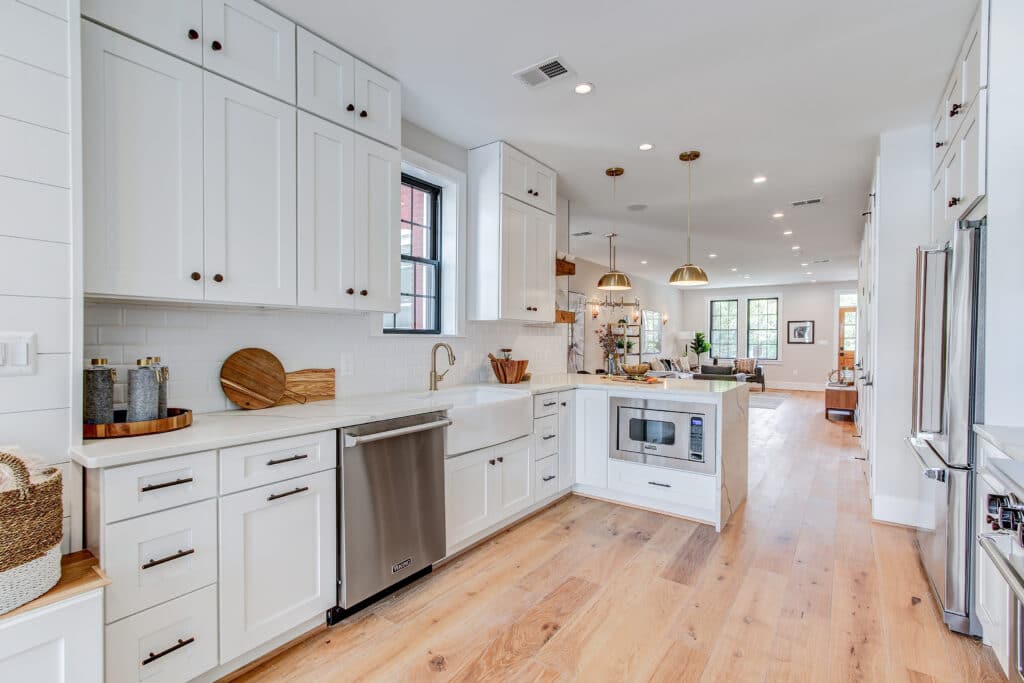 You don't want a major overhaul of your kitchen. Interestingly, you just need to change a few elements here and there to refinish the look and feel of your kitchen. That will come under a minor kitchen remodel scale and cost you $10,000 to $15,000.  Similarly, a small kitchen remodel costs in the range of $5,000 to $15,000 as well.
Moreover, this budget can get you several economy-scale appliances, low-end countertops, and entry-level tiling material.
If you want to save some dollars, you have to put some effort on your part, like going for a  DIY budget kitchen remodel. This approach could easily save you over $1,000—significant savings on a tighter budget.
Mid-Scale Kitchen Remodel Cost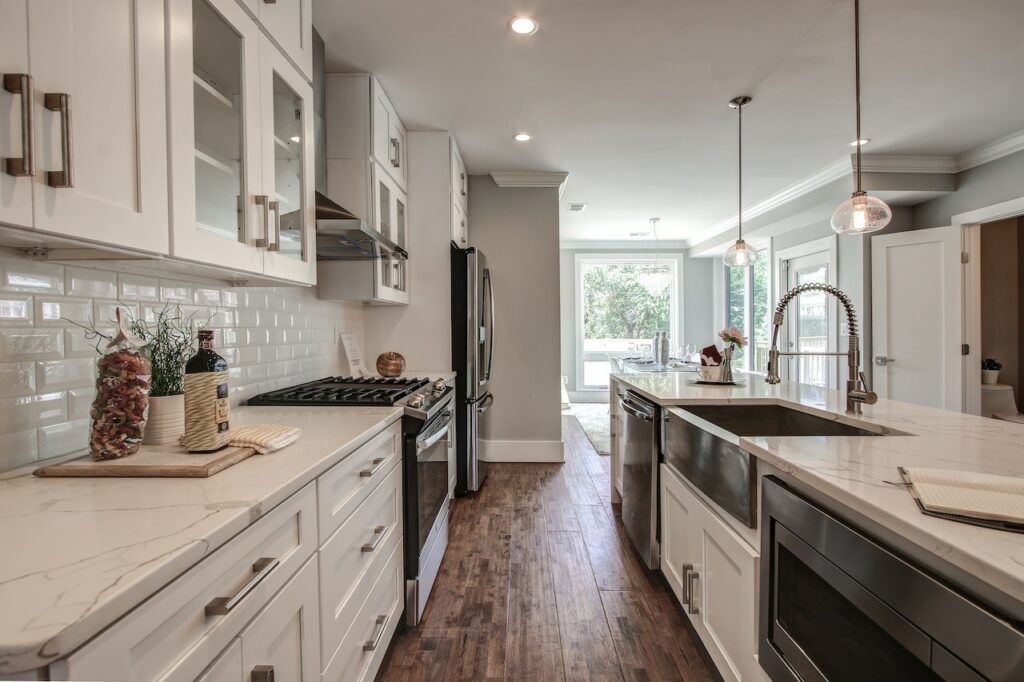 If you have anywhere between $15000 to $30000 to spare, you can easily scale your kitchen remodel project in Columbia to a mid-scale one. While this budget will not give you something in the extraordinary range, you can still pull out a pretty decent revamp of your kitchen with a refreshing new look and design.
You can go for a refaced cabinets, new hardware, and new fronts in this price range. You can also change the dated laminated countertops and move over to the more high-end and attractive stone material in the price range of $2,000 to $4,500.
The mid-scale kitchen remodeling budget allows you to redo the flooring and swap a few of the hardware with better and newer models.
Another luxury you can add to your kitchen in this budget is the kitchen island. It won't come cheap, though, and you have to spend anywhere between $1000 to $2000 to get one of a decent quality.
Upscale Kitchen Remodel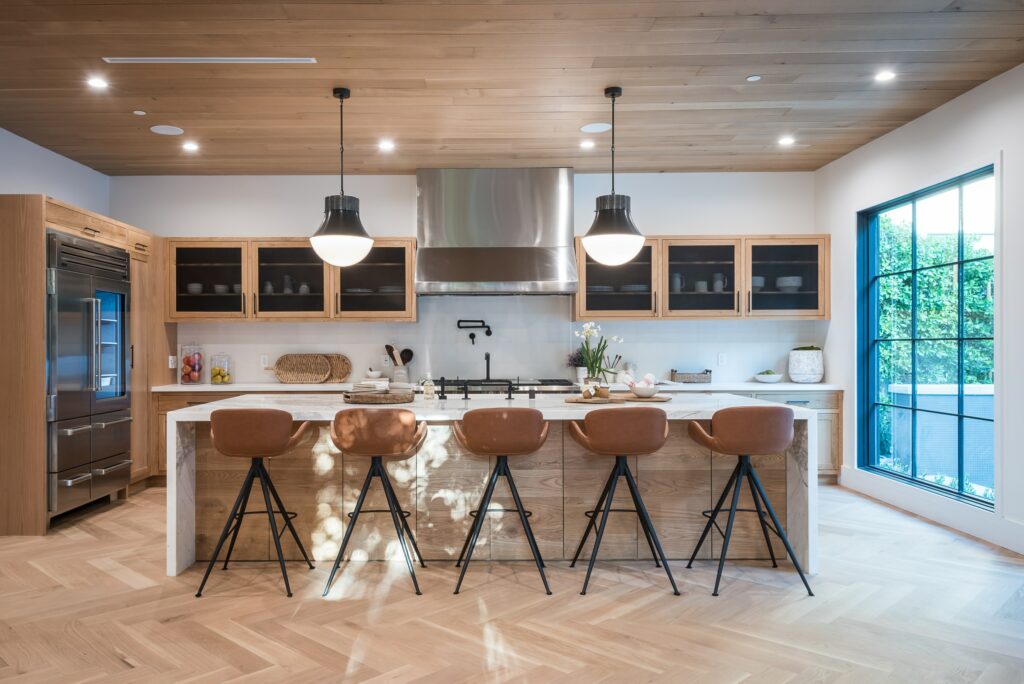 A major kitchen remodel in Columbia can easily set you back around 50,000 or more. That's a lot of money! You can go for a complete overhaul of the older kitchen and replace it with a shining new one in this budget.
You can easily go for elegant stone countertops, custom-made high-end cabinetry, and a great backsplash. Also included in that a striking flooring, top-of-the-line hardware, under-mount sink, and new lighting setup.
We also recommend hiring a professional designer for a major kitchen remodel to look over the whole remodeling project. It will enable you to get the most out of your money and help you structure an elegant and luxurious kitchen that will enhance the aesthetics of your home.
How to Plan Your Budget 
While a major upscale kitchen remodel has the best look, it is also the most expensive. You should also think about the purpose of your remodeling while redesigning your kitchen and setting the budget. Ideally, you must allocate a budget of at least 15% of your overall property cost to put in the kitchen remodel.
We always recommend our readers to put aside 20% extra of the whole remodeling budget. There are also multiple variables involved in your entire kitchen remodeling project in Columbia. Not all are under your control. 
You never know what factor could drive your budget up beyond your expectation. In such a situation, this extra fund could come handy and help you tackle the unforeseen bumps.