A new bathroom remodeling project can be an appealing prospect. However, it requires careful consideration. If you have been thinking to remodel your small bathroom for months, with ever-evolving designs, it is easy to be carried away on a wave of excitement. Without considering the eventual practicalities of your plans, you might end up making several small bathroom remodel mistakes.
Moreover, remodeling a bathroom is an expensive affair. Even the smallest mistake can end up increasing your bathroom remodel costs.
Get it right, and you are greeted with a beautiful and functional space. Get it wrong, and you will end up with a cramped bathroom with useless additions. Save yourself some stress and money by learning about these bathroom remodel mistakes and how to avoid them. 
Moving Things Around Unnecessarily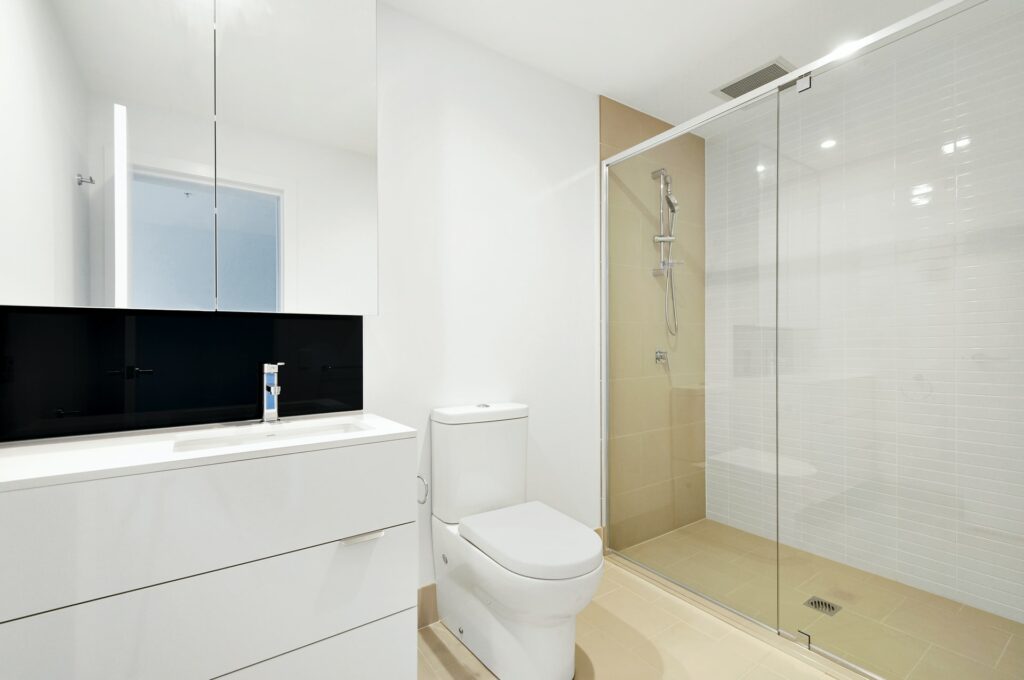 If you are remodeling an existing small bathroom and the layout already makes sense, think carefully before moving sanitaryware around. Moving plumbing fixtures and changing the bathroom layout can quickly become expensive and can further raise more problems. 
However, if you want to switch things up, make sure to consult a plumber first in order to make sure your plan is workable. 
Overlooking the Door Clearance 
Forgetting about the door clearance is one of the most common small bathroom remodel mistakes. You have added all fixtures flawlessly into your bathroom, but you didn't think about the door. And now it hits the beautiful new bath or vanity every time you enter the bathroom.
If this is the case, you can install a sliding door to maximize the space in your small bathroom and ensure proper clearance. 
Not Shopping Around 
Contractors' quotes can vary wildly. The only way to get a sense of how much a project is really worth is to compare several quotes and ask them about any miscalculations while choosing the right contractor.
To begin with, you need to get at least three quotes, ideally based on personal recommendations. Besides, you should always ask them for references. It goes without saying that the best price may not give you the best result. Therefore, compare and consider carefully before you opt for a quote that greatly undercuts all the others. 
Blowing the Budget 
Small bathrooms are famous for incorporating hidden costs. Rusted pipes, rotting beams, and mold are some of the surprises you might uncover once you start demolishing your bathroom. 
Not having a corpus for emergencies is one of the biggest small bathroom remodel mistakes you can make. You should save at least 15-20 percent of your budget for emergencies while planning for a remodel.
Thinking Big for a Small Space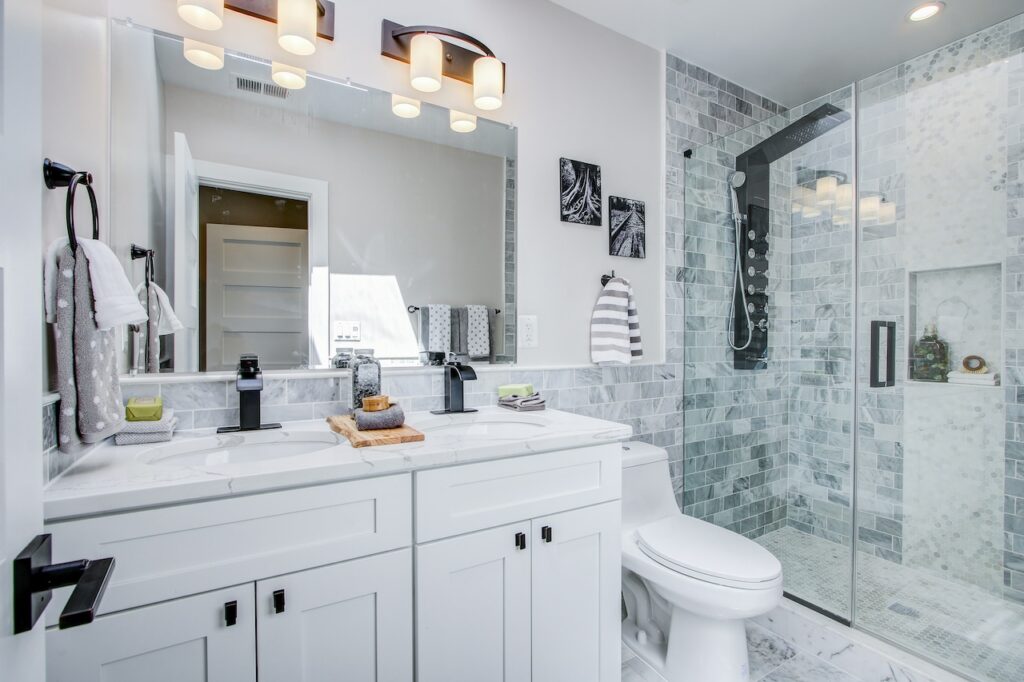 Your ideal small bathroom may include a bath, walk-in shower, vanity, and enough storage to accommodate everyday items. However, you have to work with what you have got or risk ending up with a cramped and impractical bathroom.
Pick up just one of your dream items, a free-standing bath, for instance, and keep everything else compact. In case your bathroom is really tiny, you can opt for overhead storage instead of a traditional vanity. 
Ignoring Wall Space
The bathroom wall is usually overlooked, thus making it one of the biggest small bathroom remodel mistakes. Shelves and towel storage make a decorative statement, and cutout niches add depth that is perfect for stylish toiletries and bathroom plants. 
Forgetting to Futureproof
If you plan to live in your house forever, then think about setting up the bathroom to be safe and functional as you and your family get older. Non-slip tiles, grab handles, and flat walk-in showers, can make the transition a little easier. 
If you are not ready for that right now, think about leaving some space to add these details later. 
Not Including Enough Storage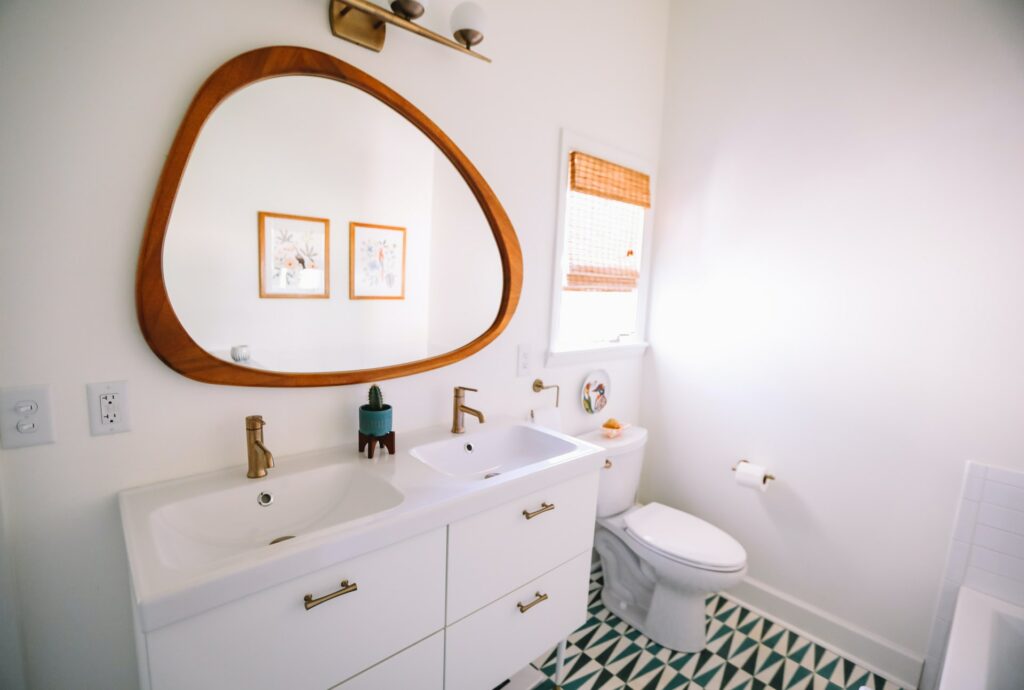 Shampoo bottles, toothbrushes, towels, spare toilet rolls, you will need to find room for all these things and maybe more. If possible, try to include a mixture of bathroom storage such as open shelving for attractive toiletries and accessories and cupboards for more day-to-day accessories. 
There are many ways to create extra bathroom storage with built-ins. For instance, shelving, closets, and drawers will help you make the most of every bit of space, a mirrored cabinet with an integrated trimmer/shaver charger is a neat storage option.
Poor Ventilation 
Poor ventilation is one of the most damaging small bathroom remodel mistakes that you can make. The bathroom is the muggiest room in the house, so selecting a vent fan is a necessary upgrade.
However, there are a few technical things you should keep in mind. First of all, ventilation will likely go on an outside wall, as this is the most accessible place to install. Further, you may link this in your lighting as well.
Good ventilation is especially important in a bathroom with wallpapers. Without it, the wallpapers would peel, and in the worst case, your walls and ceiling could suffer from mold.
There are many ventilation systems available in the market. Quiet ones, ones that detect moisture, and heavy-duty versions as well. Therefore, make sure you consider all the options that could be right for your bathroom remodel. 
Insufficient Lighting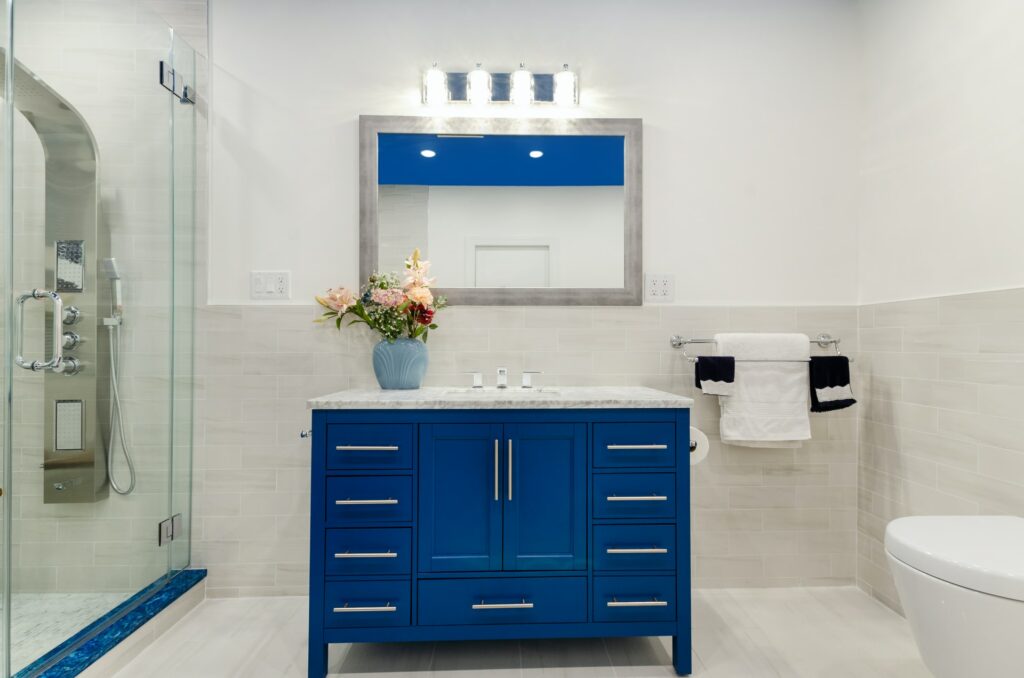 Bathroom lighting needs to be uniformly adaptable to serve multiple uses: from a room where you bath and get ready in the morning to a relaxing space where you can relax at the end of the day. 
Your aim should be to include layers of light wherever possible, from wall lights on both sides of the mirror for casting an even light across your face, to the primary source of light, either a central ceiling pendant or a series of recessed downlights. 
You can also highlight specific areas like the bathtub or artworks using LED lighting. 
Not Consulting The Experts
Small bathroom remodeling is often tricky, involving spatial awareness and technical skills. There is a lot of room to make small bathroom remodel mistakes if you don't know what you're doing. Thus, it pays to contact a bathroom remodeling contractor near you to get an expert opinion.