Now that you've installed the perfect granite countertop, and designed a spa-like bathroom to make the Jones's jealous, it's time to pick out your wall art. Choosing bathroom wall art can be a challenge – you want something that is attractive, but water resistant. The right materials, combined with the perfect motif, can help transport you to a relaxing setting, outside of the stress of daily life. In this article, we'll help you choose the best bathroom wall art for your buck.
Go Vinyl
When we say go vinyl, we're not saying vintage records – although there is some impressive art made these days with old record pieces, and it could work very well in a modern bathroom. We're talking about vinyl wall decals. Wall stickers are a fully-customizable media that works for the most elegant setting, and the most casual. Available in hundreds of styles and color choices, this material allows your creativity to take control. From tree silhouettes to word clouds, you can put almost anything you desire on your wall.
Vinyl's versatility isn't the only feature that makes it a great pick for bathroom wall art. Easily removable, vinyl wall decals will not damage the underlying paint, tile, or wallpaper. They can be cleaned by sponging off with warm water, and are also relatively inexpensive. When considering the idea of selling your home, the clean slate that your removable vinyl wall decals provide offers potential buyers a clean slate.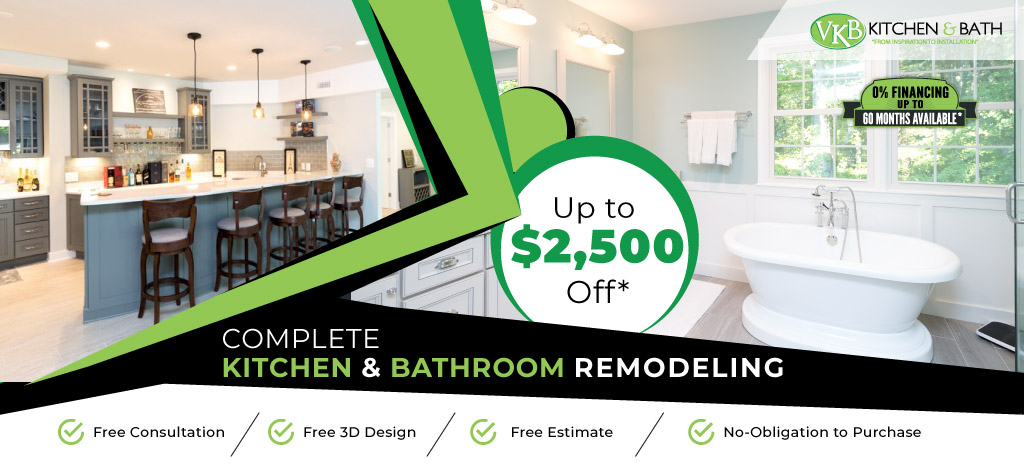 Metal Wall Hangings
Rust-proof metals make an excellent option for those who love the idea of a three dimensional piece of art in the bathroom. From fish to words, and candle sconces to functional accents, metal wall hangings are a popular, durable, and cost-effective option for bathroom walls. Make sure to choose shades that either blend with your existing fixtures or accent colors in your granite countertops or tile. The result will be a relaxing retreat with a fun twist.
Hanging Tiles
Many homeowners are skittish about hanging paintings in the bathroom, but love the classic look they offer. Painted tiles provide a unique way to bring the idea of a painting into the humid bathroom atmosphere. Instead of incorporating them into the wall itself, consider hanging tiles by ribbons, cords, or picture hooks around the bathroom. You can choose tiles made to look like paintings, or those that take on the aspects of bas relief sculpture, with a 3D face.
Tiles that are specifically designed to be hung may be of lighter material, but still be certain to anchor all nails – even the lightest tiles weigh considerably more than most paintings of comparable size. To clean your hanging tiles, use warm water and soap, or a simple duster if the tile has a sculpted surface. For flat, glazed tiles, clean as you would any other tile in the bathroom. Test a small portion of the painted section first, to be certain that the paint will not come off when cleaned. If the painting is properly sealed, this shouldn't be an issue. Tiles bought at craft fairs or artisan shows may require a coat of sealant, however.
Fake It Like You Mean It
If you love the idea of a real painting in the bathroom, but can't stand the idea of hanging tiles, fake it. There are many paintings made from waterproof materials and designed to be hung in the bathroom. You can either look at these options, or ask a framer to put one of your favorite paintings in a waterproof frame. Be warned that professional framing is often significantly more expensive than buying an existing waterproof frame.
Remember that not only the front needs to be waterproof for bathroom wall art. You need to protect the back, as well. Mold and mildew will eagerly grow on natural fibers (like paper) that are left in a damp environment (your bathroom, for example). By sealing the back of your painting, you'll be able to keep it protected from water vapor, steam, and ambitious mold and mildew.
No matter what type of wall art you choose to hang in your bathroom, make sure that it blends well with the overall design and feel of the space. Your granite countertops include numerous colors – a benefit of granite's natural characteristics. Choosing a painting that accents these subtler colors in the stone can create an impressive overall impact.
Focus on materials that are easy to clean, and design that you love. Don't invest too much in the art for this space, as water isn't friendly to most forms of art. That said, if you find something you love, go for it. The bathroom is your escape – a retreat from daily anxieties. Make it a place that you enjoy relaxing in, soaking in your tub, or enjoying a hot steam shower. Choose art that you'll never tire of for this space.