Every nook and corner of our homes tells a story, and the bathroom is no exception. One might consider the bathroom a private oasis, a place for rejuvenation and relaxation. The backsplash, the panel behind the sink, or the bath that shields the wall from water, is not just a utilitarian asset. It is a canvas that offers countless opportunities for creative expression. With an inspired choice of backsplash, a bathroom can transcend functionality to become an aesthetic delight. In this article, we'll take you through gorgeous backsplash ideas to suit every type of bathroom and aesthetic. From simple to complex, modern to rustic, colorful to subtle, there's a bathroom backsplash for every bathroom. If you have the exciting opportunity to install or redo your bathroom backsplash, take the following examples for inspiration. Pair your creativity with these bathroom backsplash ideas.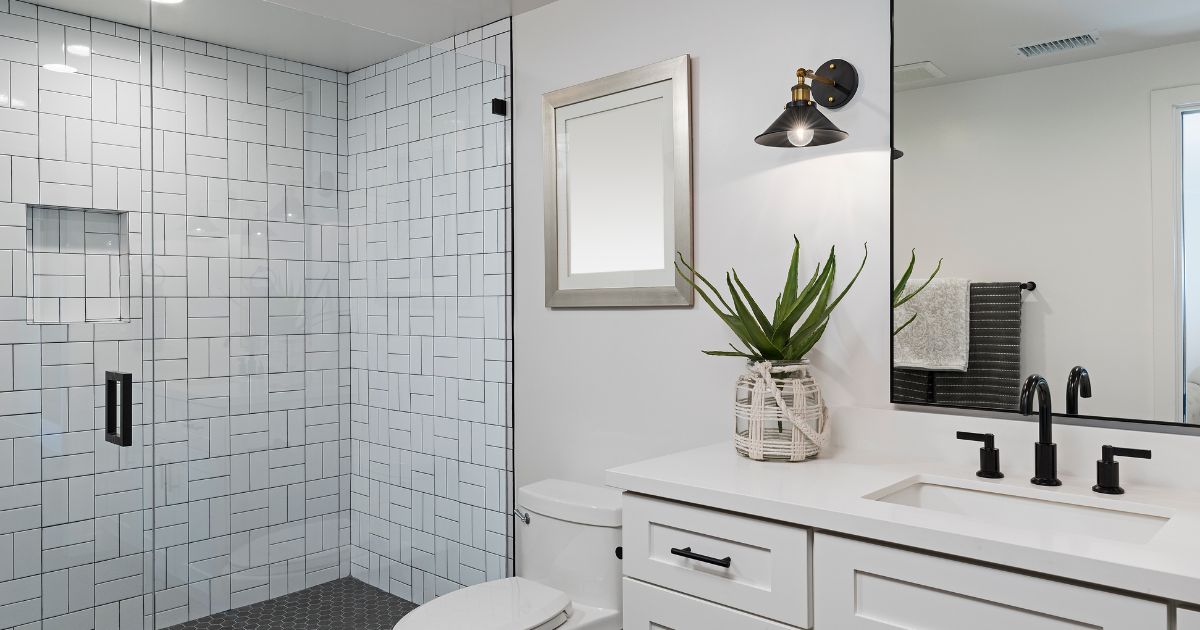 Unleashing Creativity: The Exciting World of Bathroom Backsplash Ideas
Modern Subway Tile Bathroom Backsplash
Subway tiles are such a chameleon, blending in perfectly with countless design schemes. It's no wonder that homeowners and designers alike opt for a subway tile backsplash. As a design staple, you can easily find these types of styles. Let it dress up a modern bathroom and amp up the urban sophistication. Alternatively, use its clean and crisp finish to tie together a minimalist bathroom. To show off its versatility, use it to add some lightness to an industrial-themed bathroom without looking out of place. 
Painted Bathroom Sink Backsplash
If you have an artistic streak, this might be the perfect choice for you. A painted sink backsplash allows you to control the color palette and create a personalized bathroom space. What's more, this option gives you the freedom to showcase your artistic talents, making your bathroom truly unique.
Follow the Yellow Brick Road Tile Mosaic
Who said bathrooms can't be fun? This option lets you bring a touch of whimsy to your bathroom design. The mosaic tile pattern, inspired by the beloved children's tale, The Wizard of Oz, creates a playful visual that can spark joy each time you step into the bathroom.
Minimalist Matte Tiles in Beige
Minimalism is not just a design trend; it's a lifestyle choice that values simplicity and functionality. Matte tiles in soft beige tones exude a calming, peaceful vibe, perfect for a relaxing bath after a long day. The subtle elegance of this design allows it to seamlessly blend with the rest of the bathroom, creating a serene, cohesive look.
Chevron Glass Tile Mosaic in Shades of Greige
Combining the traditional charm and modern allure, the Chevron pattern is a timeless classic. When crafted in glass tiles in hues of greige, the backsplash takes on an added depth, creating an intricate, captivating design. This option can effortlessly uplift the aesthetic appeal of your bathroom.
Bold Black and White Bathroom Backsplash Tile
There's something inherently classy about a black-and-white color scheme. This powerful combination brings a level of sophistication that is undeniably appealing. With a black and white backsplash, your bathroom can effortlessly embody a bold, timeless style.
Wood Plank Bathroom Backsplash
If you're a fan of rustic charm, this is a wonderful option to consider. Wood planks can imbue your bathroom with a warm, homely vibe, transforming it into a cozy retreat. A wood plank backsplash is particularly suitable for a cottage-style or country-inspired bathroom design.
Faux Concrete
Looking for something unorthodox yet visually striking? A faux concrete backsplash might be right up your alley. This choice brings a raw, industrial edge to your bathroom design, making it stand out from the crowd.
Pearly Shell Backsplash
A pearly shell backsplash can instantly transport you to the beach, letting you enjoy a seaside vibe right in your home. The shell tiles, with their natural iridescence, reflect light beautifully, creating a mesmerizing visual that adds a touch of luxury to your bathroom.
Glossy Honey-Toned Stone
Nothing beats the sheer elegance of natural stone. A glossy, honey-toned stone backsplash can infuse your bathroom with an earthy, warm appeal. The stone's naturally occurring patterns lend a unique character to your space, reminiscent of a golden sunrise.
Sideway Tiles
Traditional? Yes. Boring? Not at all! Sideway tiles, laid horizontally or vertically, can break the monotony and add an unexpected twist to your bathroom backsplash.
Matching Hardware
Cohesion is key in any design, and your bathroom is no exception. Matching your backsplash with hardware (like faucets or knobs) can create a harmonious and sophisticated look.
Two-tone Paneling
A mix of colors is a brilliant way to add dimension to your bathroom. Two-tone paneling can help separate different zones in your bathroom, offering a dynamic contrast that draws the eye.
Hexite Tiles
These six-sided beauties are a perfect choice for those who want to step away from traditional square or rectangle tiles. Hexite tiles can create a honeycomb pattern, adding an interesting visual texture to your bathroom backsplash.
Glass Mosaic
Offering endless color and design options, a glass mosaic backsplash can become a stunning focal point in your bathroom. Plus, it reflects light beautifully, making your space seem larger and brighter.
Kid-Friendly Ocean Themed Wallpaper
For the young ones (or the young at heart!), an ocean-themed wallpaper can make the bathroom a fun and exciting place. Picture this: gentle waves, playful dolphins, and a treasure chest waiting to be discovered!
Matching Backsplash with Floors 
Want to create a seamless look in your bathroom? Consider matching your backsplash with your floors. This creates an integrated look that can make your bathroom seem larger.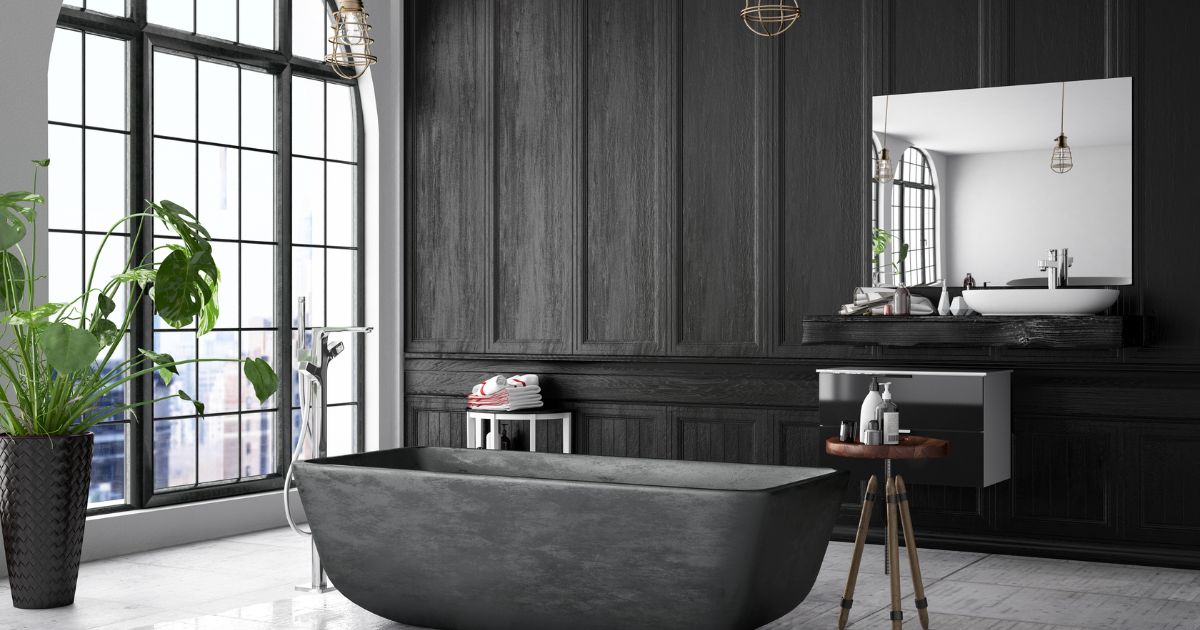 Conclusion
At the end of the day, a bathroom backsplash is both a functional and design piece. There are no hard and fast rules as to how it should look, as long as it protects your walls from moisture damage. Play around with ideas, explore your options, and go with what you personally want and enjoy looking at. You'll be surprised as to how much a delight an inspired choice in backsplash is, day in and day out every time you use your bathroom. Remember to keep these bathroom backsplash ideas in mind, and you'll be sure to create the bathroom that you desire! Happy remodeling!