Bathroom flooring ideas are entirely different from your bedroom or kitchen flooring. Besides being different, you get several options available when it comes down to installing a new bathroom floor. Given the durability and resistance to dirt, tiles make a great flooring option for bathrooms.
Other than tiles, cost-effective bathroom flooring ideas like concrete or even cork are also popular nowadays. However, with so many flooring options available, finding the right one that suits your style can be challenging especially when you're trying to add them to your bathroom remodel checklist.
But you don't have to worry as we have a very helpful guide ready for you. Here is a list of bathroom flooring ideas that will help you choose the perfect one.
Vinyl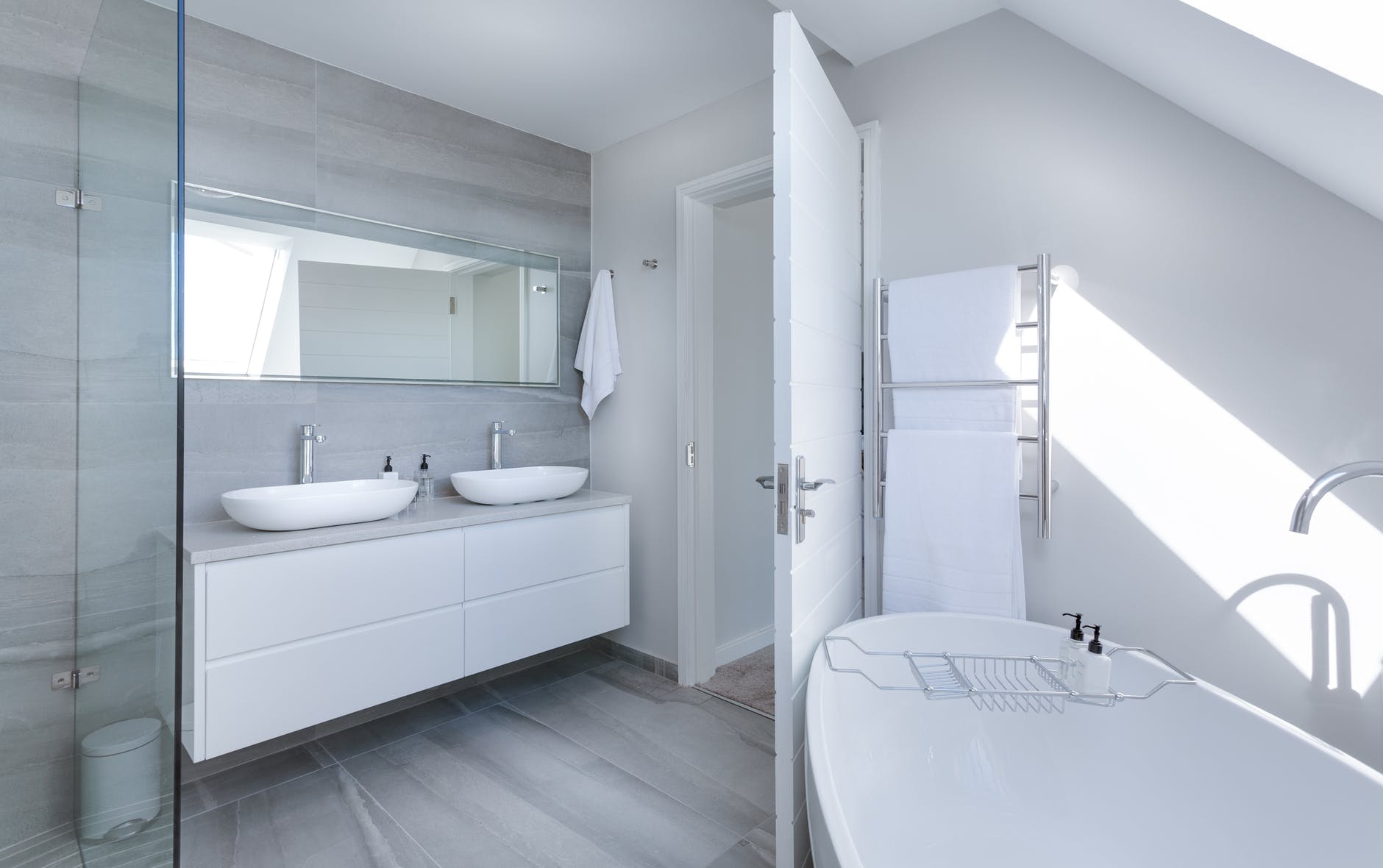 You will find Vinyl Floors with two different wood options, plastic composite [WPC] and stone plastic composite [SPC]. While WPC is a combination of wood and plastic, SPC consists of stone.
It is wise to keep in mind that WPC and SPC are high-end flooring options that can dramatically increase your house's value (and also your budget). Besides giving a contemporary look, vinyl floors act as a great alternative to stone flooring options and an easy way to update your bathroom. Also, they are durable and waterproof as well, as they require no maintenance at all.
Ceramic Tiles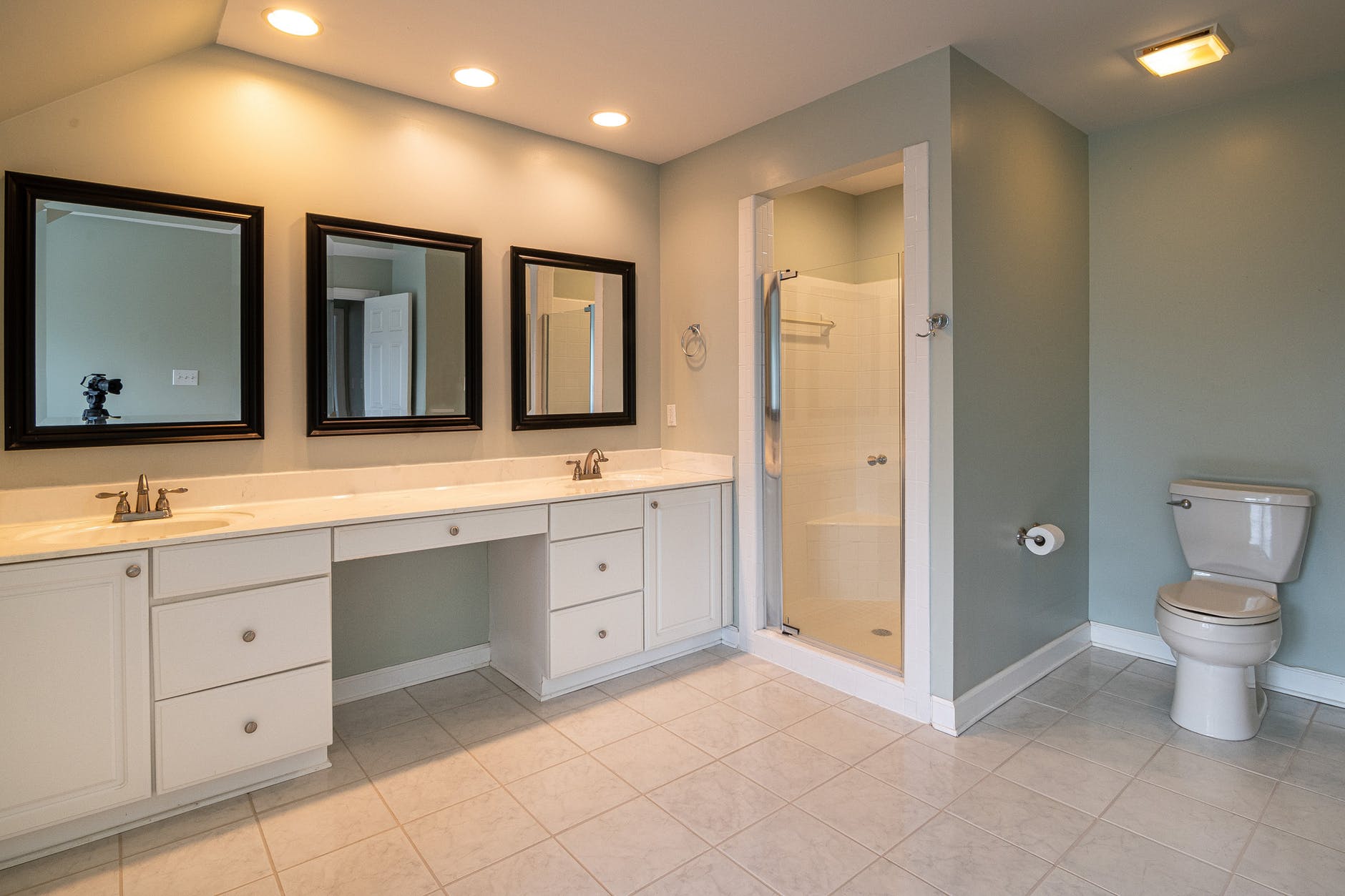 Besides being a popular bathroom flooring option for decades, ceramic tiles are affordable as well. With ceramic tiles, you can find durability as well as several design options. However, even though they are moisture-resistant, they get slippery with time.
There are many options available with ceramic tiles, along with that, they can come in different shapes. You can find geometric pattern tiles that have trendy designs and traditional tiles that give a timeless look.
Natural Stone Tiles
Natural stone tiles are one of the best bathroom flooring ideas. They offer a luxurious look and feel to your bathroom. Not to forget, natural stone tiles come with a premium price tag over other flooring options. You also get a lot of patterns and designs to choose from, which, according to us, looks beautiful. So, if you have a small bathroom, natural stone tiles seem like a good option if it fits in your budget.
Contrarily they are maintenance heavy and require regular sealing and surfacing for long life. Most importantly, stone tiles need professional attention to give that stunning look and to ensure longevity.
Linoleum Flooring
Made using a century-old formula using linseed oil, tree resins, and other natural ingredients, linoleum makes an excellent bathroom flooring option.
Given its antimicrobial properties, it stops bacteria growth and keeps your bathroom germ-free. Linoleum flooring being a budget-friendly option, you get a lot of design and textures to choose from. On the downside, they are not so durable and can be scratched easily with rough usage.
Concrete
If you are in search of a durable option, then concrete is the way to go. Interestingly, concrete does not get affected by water, which makes it an ideal choice for bathrooms. In addition to durability, concrete floors do not require maintenance over a long period.
Sadly though, concrete flooring does not feature design elements that appeal to everyone but it is perfect if you want a contemporary remodel. However, if your bathroom flooring choice is more functional and you don't care about design too much, you can go with concrete for your bathroom.
Glass Mosaic Tile
Glass mosaic tiles provide a sense of lavish luxury. It invokes a style statement, and these tiles elevate the sophistication of your bathroom design. You get multiple options like solid or multicolored tiles, and they all adhere to the luminosity of the place.
But with everything so beautiful comes a hefty price tag that will increase your remodel costs and cumbersome maintenance. They are durable and resistant to cracking as they have qualified ASTM standards. However, since it is a glass substitute if hit with strong force or direct impact they can break easily.
Engineered Hardwood
Engineered hardwood is composed of different wood layers, one placed over another, and the actual hardwood lies in the top. This type of construction makes it durable and water-resistant. Besides giving a warm and cozy feel, they are easier to clean and offer a seamless design.
On the other side, you won't find engineered hardwood well suited if you don't want to clean the bathroom frequently. The only problem is, moisture kills hardwood, so you have to add that extra level of precaution.
Cork Flooring
Cork has resistance to moisture and is a better option when compared to hardwood. You can get cork flooring as tiles that are easier to place and require minimal professional intervention. Besides that, corks resist bacterial growth, which makes it a perfect choice for bathroom flooring.
On the other hand, moisture is a sheer enemy of cork. Likewise, corks have seams, and in case water penetrates through them, there is a high chance of damage. If you can get through all these, cork flooring is another option you can consider for your bathroom flooring.
Engineered Bamboo
Bathrooms have a lot of water, and they also have higher humid levels that make it necessary to clean them frequently. Engineered bamboo is more like hardwood, except the fact that they are more water and humidity resistant.
Maintaining and taking good care will ensure a long life of bamboo flooring. But before you buy, you should take a look at the construction and your bathroom layout. In the case of engineered bamboo, they are coated with water-resistant resins to make them waterproof. The only thing that might resist you from bamboo flooring is that you cannot repair them if there are scratches.
Laminate Flooring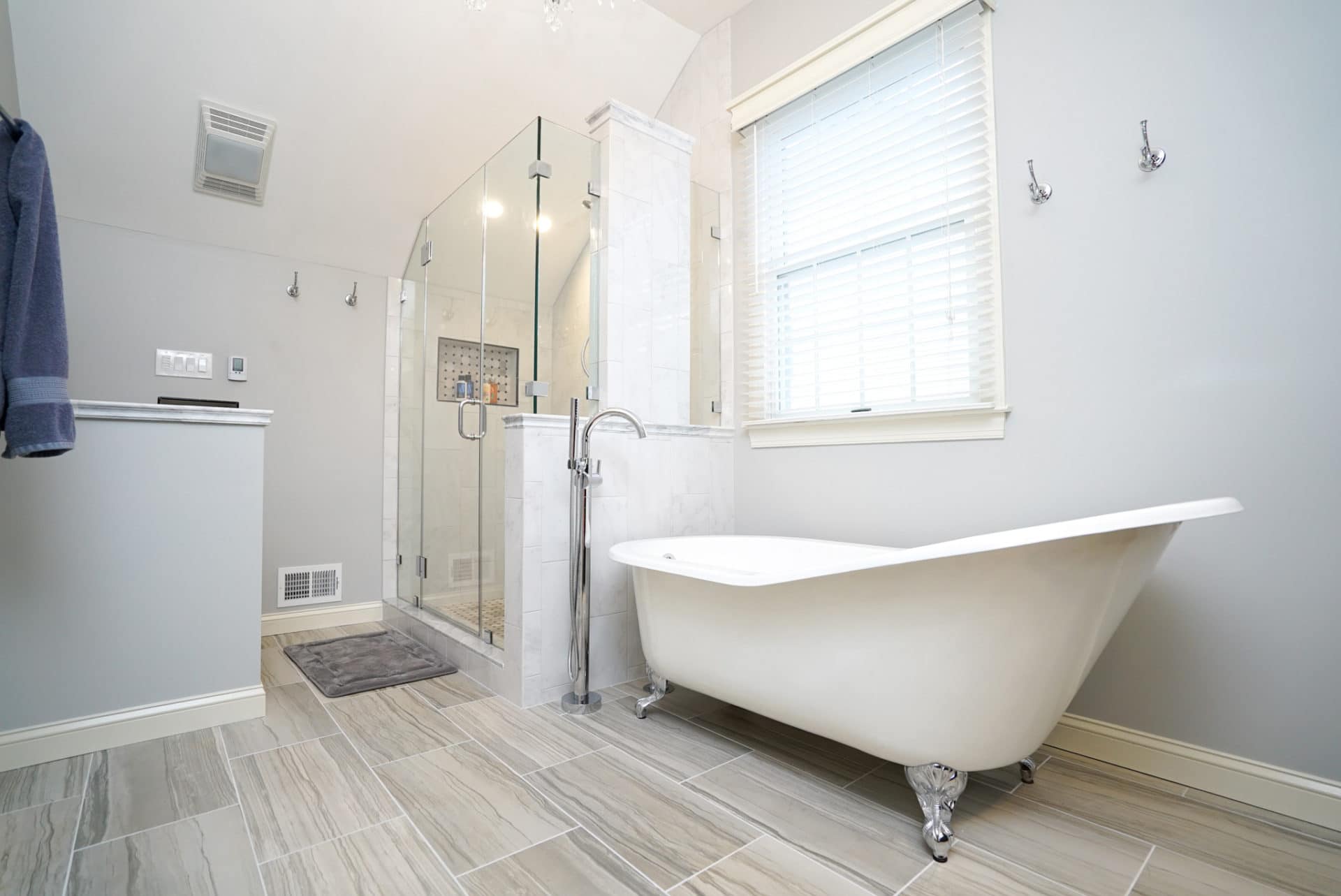 Hardwood and engineered bamboo come at a premium over other bathroom flooring options. But to replicate the exact look and feel, laminate flooring options are gaining popularity.
Besides that, they are highly durable in comparison to hardwood. Along with that, they have the capability of replicating any flooring option like natural stone. Hence, laminate flooring is a good choice for those remodeling on a budget.
A possible point that may stop you from choosing laminate flooring is that you cannot refinish them like hardwoods or stone. So if you see subsequent damage, you may need to replace it.
From remodeling to restoring your existing bathroom and following the essential steps, these bathroom flooring ideas will help you make the right choice at the right time.