The kitchen remodeling process is much more complicated and extensive as compared to remodeling a bathroom or bedroom. You have to consider a lot of things like plumbing, paint, countertops, and cabinets before you start looking for kitchen remodelers near me online. Thus, a lot of people tend to enquire about the expected kitchen remodeling length.
Generally, it varies a lot depending on the kind of changes you want to bring about in your kitchen. Nevertheless, for both major and minor projects, the kitchen remodeling length can be much longer than anticipated.
The kitchen remodeling process demands a good understanding between the designers and clients, design plans, processing and delivery of required materials, their installation, and finishing touches.
All of these steps, depending on your kitchen's scope and size as well. The better you understand about each of these steps involved, the more accurately you will estimate the kitchen remodeling length.
As a result, you will be able to plan your schedule correctly. This guide intends to help you understand this process and make a right, precise estimation of the kitchen remodeling length.
Get Some Inspiration
You need to research your kitchen remodeling project well before getting started and start searching for kitchen remodeling contractors near me online. Go ahead and collect as much information and creative ideas as you can regarding your kitchen.
At the same time, make sure you keep carrying out site visits. That will aid your research and give you a good idea of the actual scope of your undertaking. It will also help you estimate your budget and, quite possibly, the kitchen remodeling length to some extent. This step generally takes around one or three weeks.
Hire a Contractor
It is essential to hire the services of the right remodeling contractor for your kitchen remodeling project. Go for a person who understands your preferences and needs well.
After that, settle on a proper budget that does not go heavy on your finances. Finally, proceed to sign the contract and decide upon the construction schedule. Besides, this step can take around two or three weeks.
Get the Required Approvals and Permits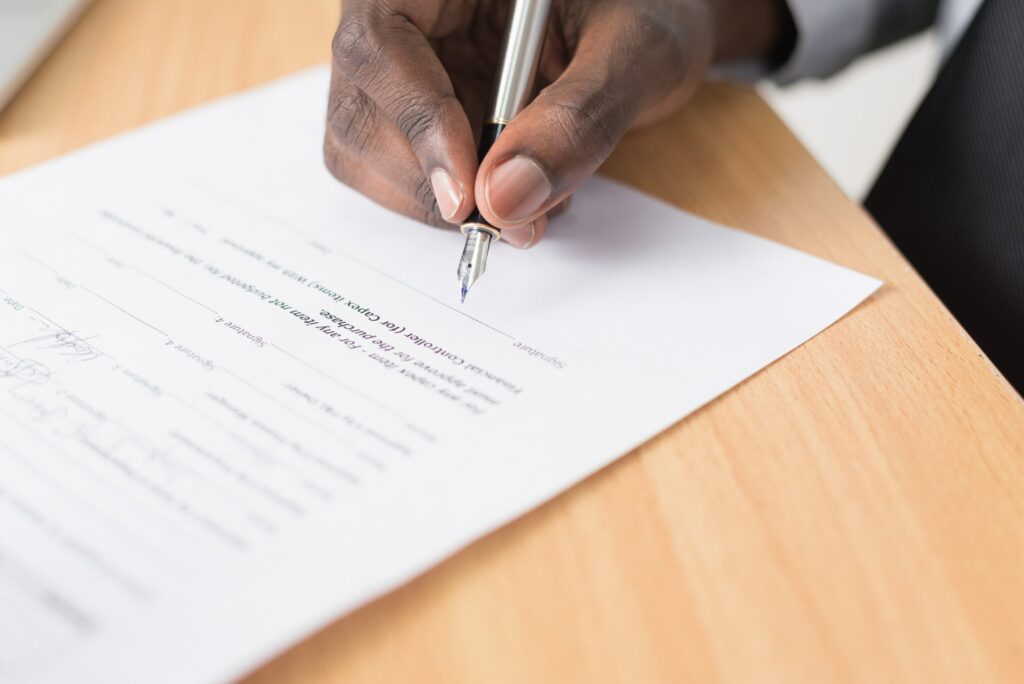 You will require a permit for carrying out any structural changes in your home. In the case of a building, you will also require building board approval. Your contractor will definitely help you with all of these processes.
They generally take anywhere between a couple of weeks to a few months. As a dutiful resident, you must also inform your neighbors about the inconvenience they will have to go through.
Order the Required Materials
After your design plan is in place, you need to order all the required materials for your kitchen remodeling process. Make sure the delivery coincides with the beginning of the installation process. That will ensure that the renovation work does not get held up.
The time required for this step depends mostly on your location's logistics. As a result, it dramatically influences the kitchen remodeling length. The more wisely you handle it, the lesser time the overall process will take.
Begin the Demolition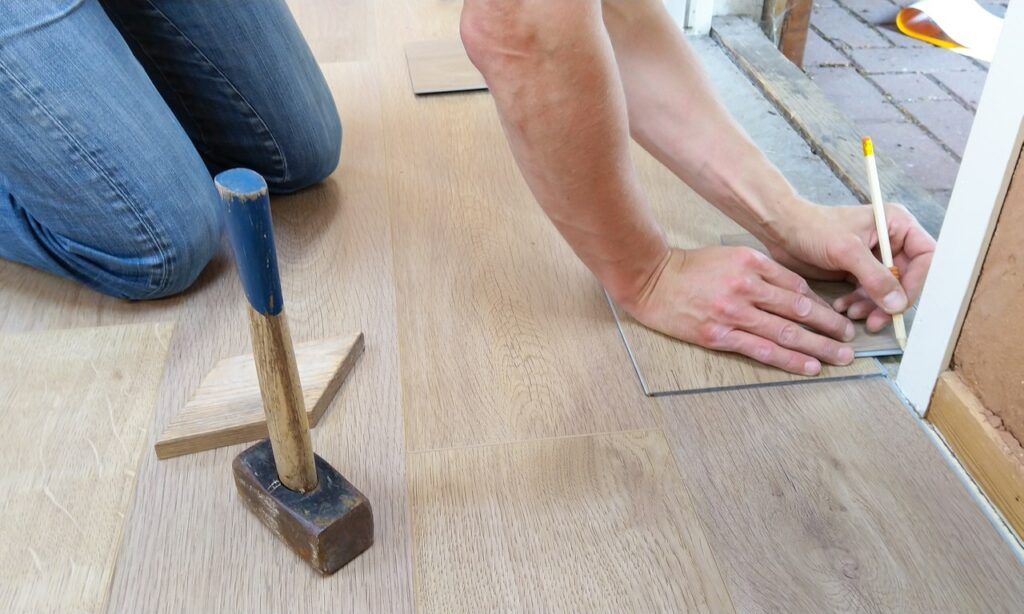 With this step, you enter the actual construction phase of your kitchen remodeling process. Therefore, it is crucial in determining kitchen remodeling length. With the paperwork and planning over, proceed with the demolition of your old kitchen.
Make sure that the objects you want to retain are protected using a tarp or plastic. This phase generally takes around a couple of days.
Plumbing, Electrical, and Reroute
With the kitchen demolished, you will be able to see behind its walls. That will make it easier to begin the plumbing and electrical work. Before that, however, make sure you consider any new plans regarding the installation of appliances. Once decided, it will be difficult to change them later. This step usually takes up to four days.
Inspection and Final Sign-Off
You will require kitchen remodeling permits for laying down new gas lines if needed. Before you close the kitchen walls, there will also be an inspection and final sign-off. It may take a few weeks to schedule an appointment with the inspector.
The faster you are with this, the lesser the kitchen remodeling length will be. Similarly, a master plumber can inspect your kitchen and sign off the final pipework for your water lines.
Choose the Flooring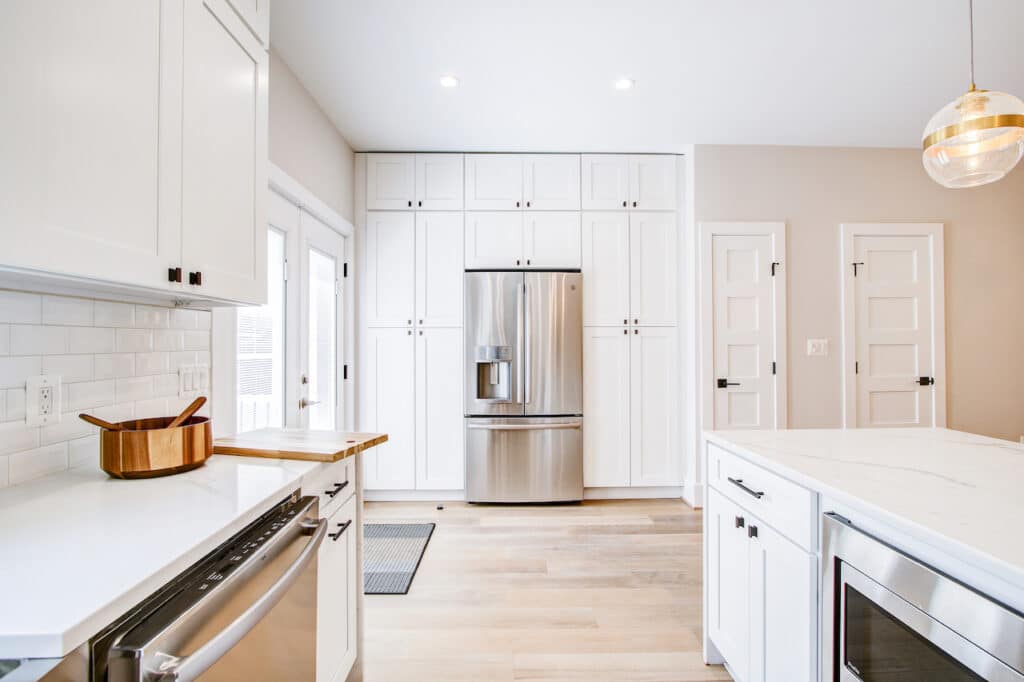 You can now install new tiles like sheets, ceramic, or vinyl. Ensure that the kitchen flooring you choose is smooth and consistent all around. This step generally takes up to five days to complete.
Install Appliances and Cabinets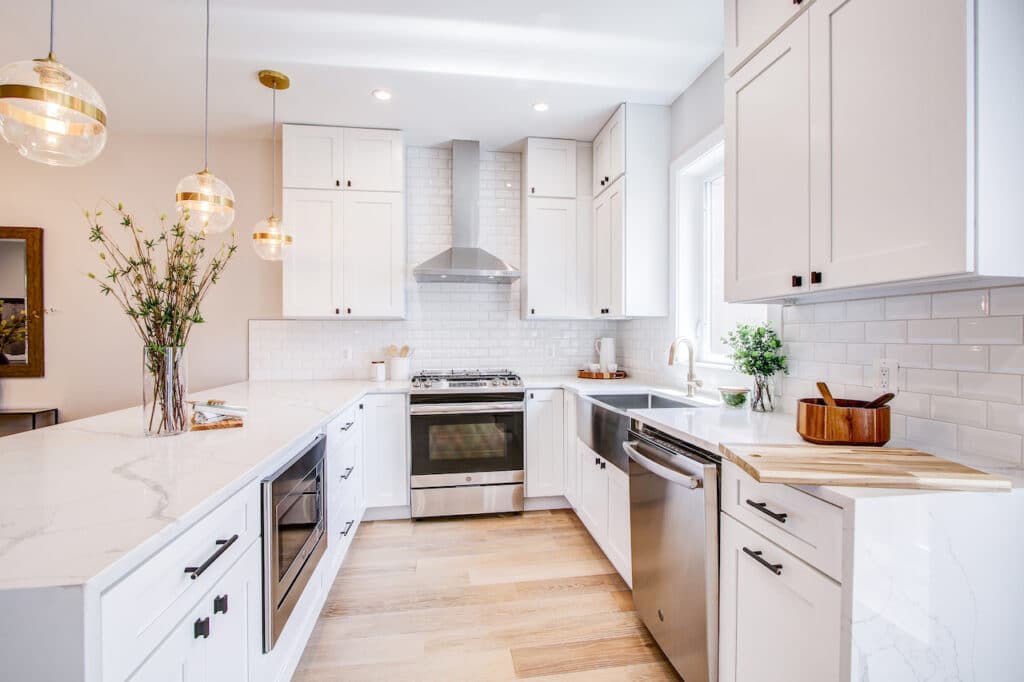 After the flooring is complete, install external appliances like cabinets, backsplash, fixtures, and countertops. This step takes up a large portion of your kitchen remodeling length. It also depends a lot on the speed of delivery of these materials. Generally, the process tends to take up to ten days.
Cleaning Up Your Kitchen
After the kitchen remodel has been successfully completed, you can ask your contractor to clean up all the debris and dust inside the kitchen. Make sure that you hire the services of qualified cleaning specialists later as well.
Review Your Remodeled Kitchen
It is finally time to inspect your renovated kitchen properly and make sure there are no errors. Check all the drawers and locks, and eye the finishing and edges closely.
Likewise, you need to ensure that everything is exactly as you had planned it to be. If you have any issues, contact your contractor and instruct him or her to fix them.
Similarly, reinstalling or fixing any problematic items or appliances can take anything from a day to a few weeks, depending on their condition. These potential problems can increase your kitchen remodeling length.
After having finished your final inspection, proceed to complete your contractor's remaining payment, and wrap up your kitchen remodeling process.